Ajax, ON
Suburban Retreat
A backyard is turned into the perfect destination for family to gather without ever having to leave home.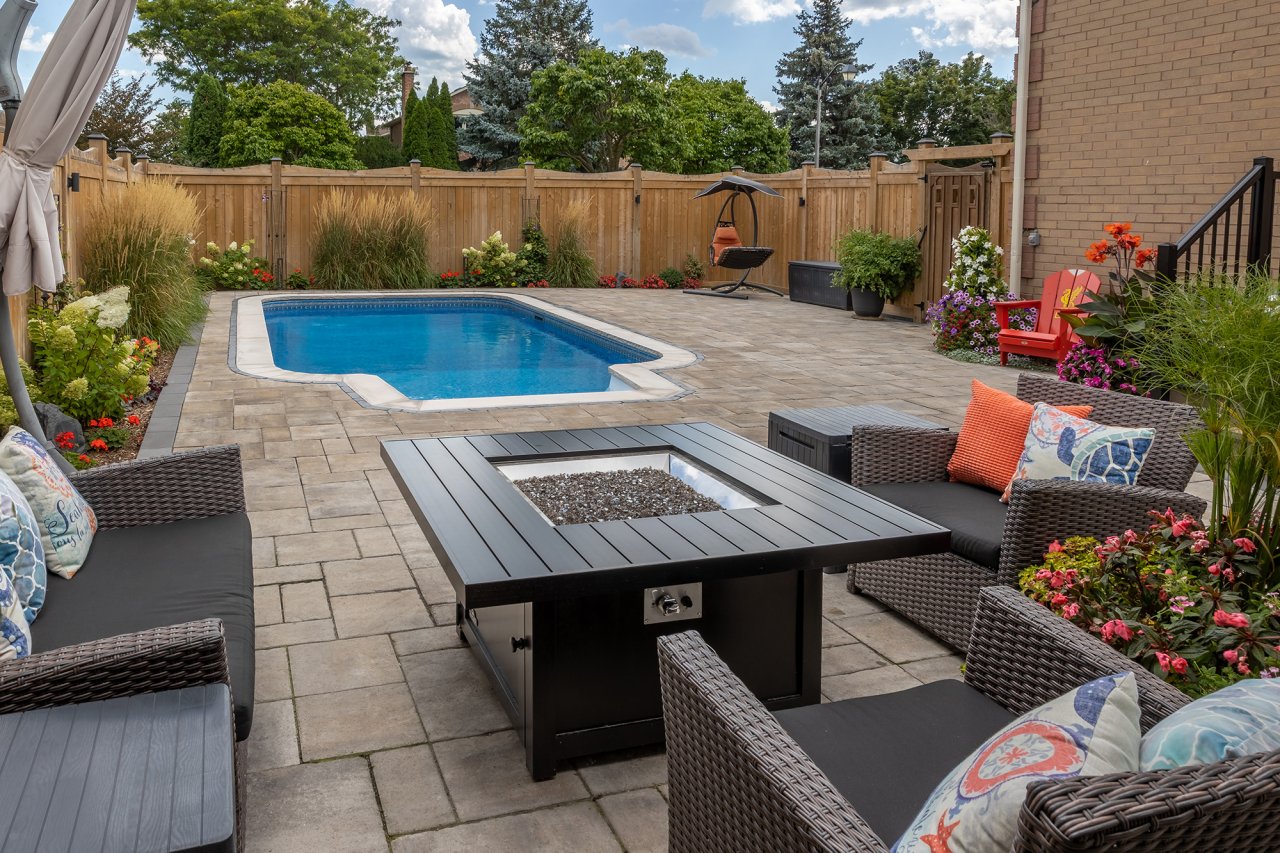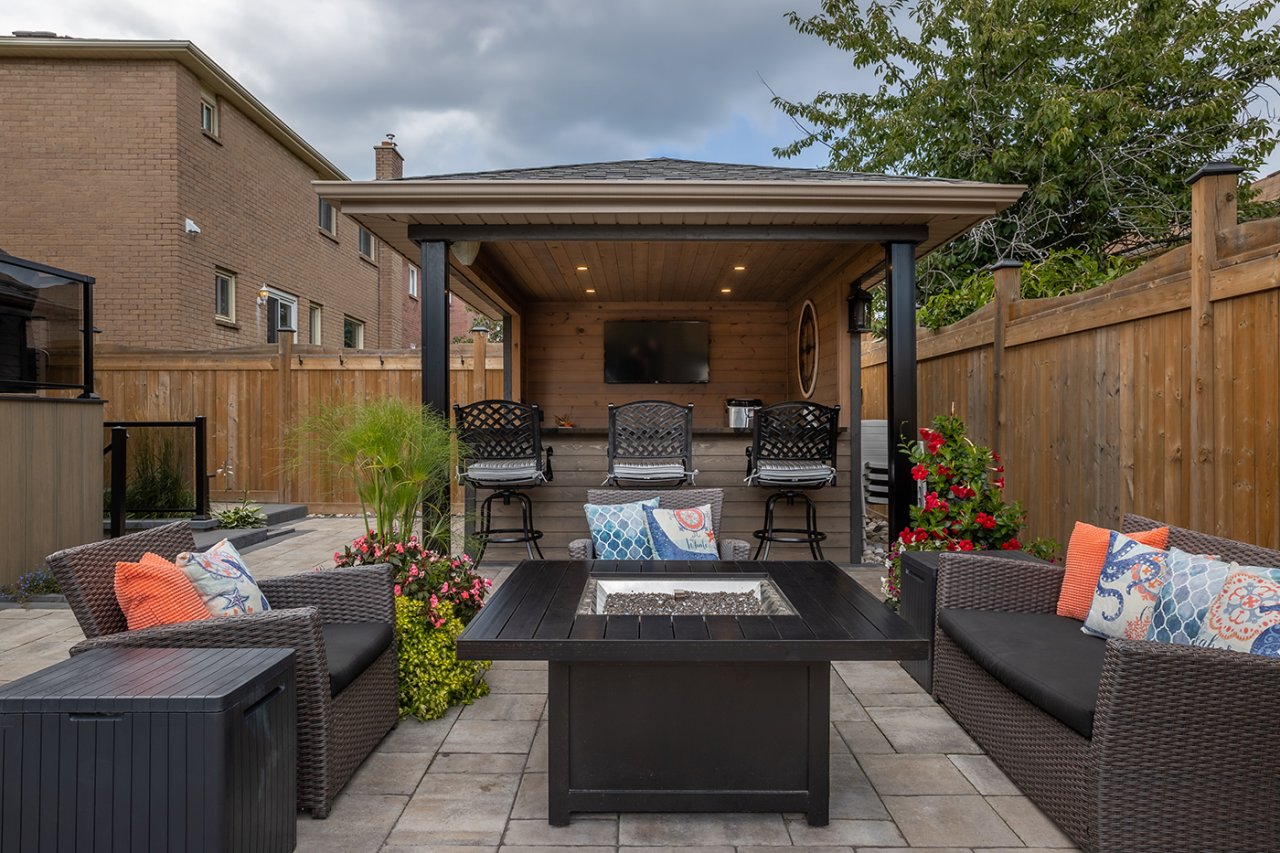 Gathering the family.
These clients had previous landscape work done by us and called us again after selling their family cottage. They envisioned a brand new outdoor space, right at home, for their children, grandchildren and friends to gather. So we happily said "We'll build it, and they will come."
When you love to entertain…
The goal was to create a space that friends and family would want to gather in. We created an entrance that would make each guest feel welcomed and safe, and invite them around back to an even more beautiful destination. 
In the backyard we reduced the size of the pool to accommodate a cabana and replaced a shed with more sitting area around the pool. Both decisions resulted in more space to gather. A result that the homeowners thoroughly enjoy to this day.
Who says you need a road trip for outdoor fun?
Today, the homeowners continue to be thrilled with their gorgeous space that allows them to entertain family and friends right in their own backyard. Whether it's catching the game from the comfort of the pool, enjoying hours of board games with the grandkids, or savouring the compliments from neighbours as they pass by, it seems every day they are reminded that "there's no place like home". 
Key Design Features
Every detail matters…
Entertainment central.
The cabana is really the centre of the party. With a brand new sound system installed, the homeowners always have background music at their fingertips. An outdoor TV was also a must so that no soccer game ever had to be missed!
Custom brickwork.
Natural stone, interlocking stone, natural steps and precast walls were used to create a front landscape and pathway that immediately draws you in and invites you around back. 
Specialized lighting.
Night lighting lets the family enjoy their favourite games, even after the sun sets for the day.
"We are extremely happy with BK Baun Landscaping!! Their professionalism, expertise, friendly crew, punctuality and constant communication with every facet of the outside reno was fantastic! They went out of their way to give us exactly what we envisioned! We couldn't be happier!! They were dealt several obstacles during the pandemic on obtaining material etc., but with their expertise and resources they overcame it all! At the end of the day the site was left immaculately clean and the final product is perfect! … We would highly recommend using this company! Thank you for making the project flow easy and with a beautiful result!!!!"
John & Toni
Next Steps
Your retreat is closer than you think.
The project may seem a little overwhelming but the way forward is really simple. Here's what to expect after our initial call.
1
Design
Work out the design and scope of your space.
2
Plan
Approve budgets and confirm a project schedule.
3
Build
Watch your yard transform into the space you always knew it could be.
4
Care
Keep your space looking stunning with our ongoing maintenance program.
Schedule a Consultation
Begin your project today.