Oshawa, ON
Sunrise Haven
An extension of the home, this backyard haven defines outdoor living.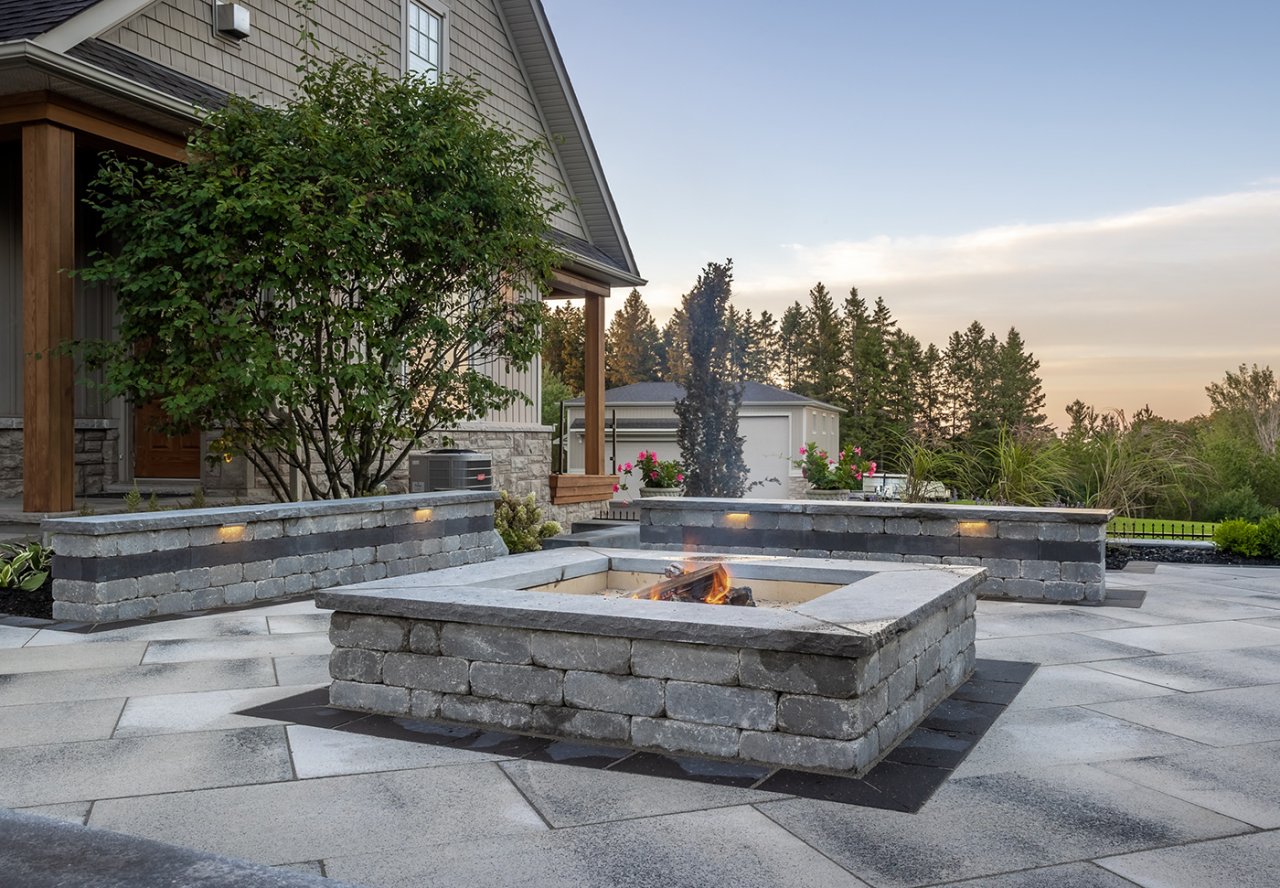 Bringing it home.
As experienced builders of high-end homes, our clients have seen the transformation of many properties. They wanted to experience it for themselves with a backyard that would serve as an extension of their home – a memorable place they could enjoy with family and friends.
The perfect setting for every occasion.
This modern landscape is the definition of outdoor living space. We installed a brand new outdoor kitchen & TV area, custom putting green, stone fire pit, and hot tub attached to an existing pool. This gave our clients the comforts of home out in the fresh air. We very intentionally designed the layout of each individual space seamlessly around the main anchor of the pool, to create the ultimate social setting. Whether huddled around the fire, lounging poolside, or freshening up a drink at the bar, everyone remains close to the party and never without a great view.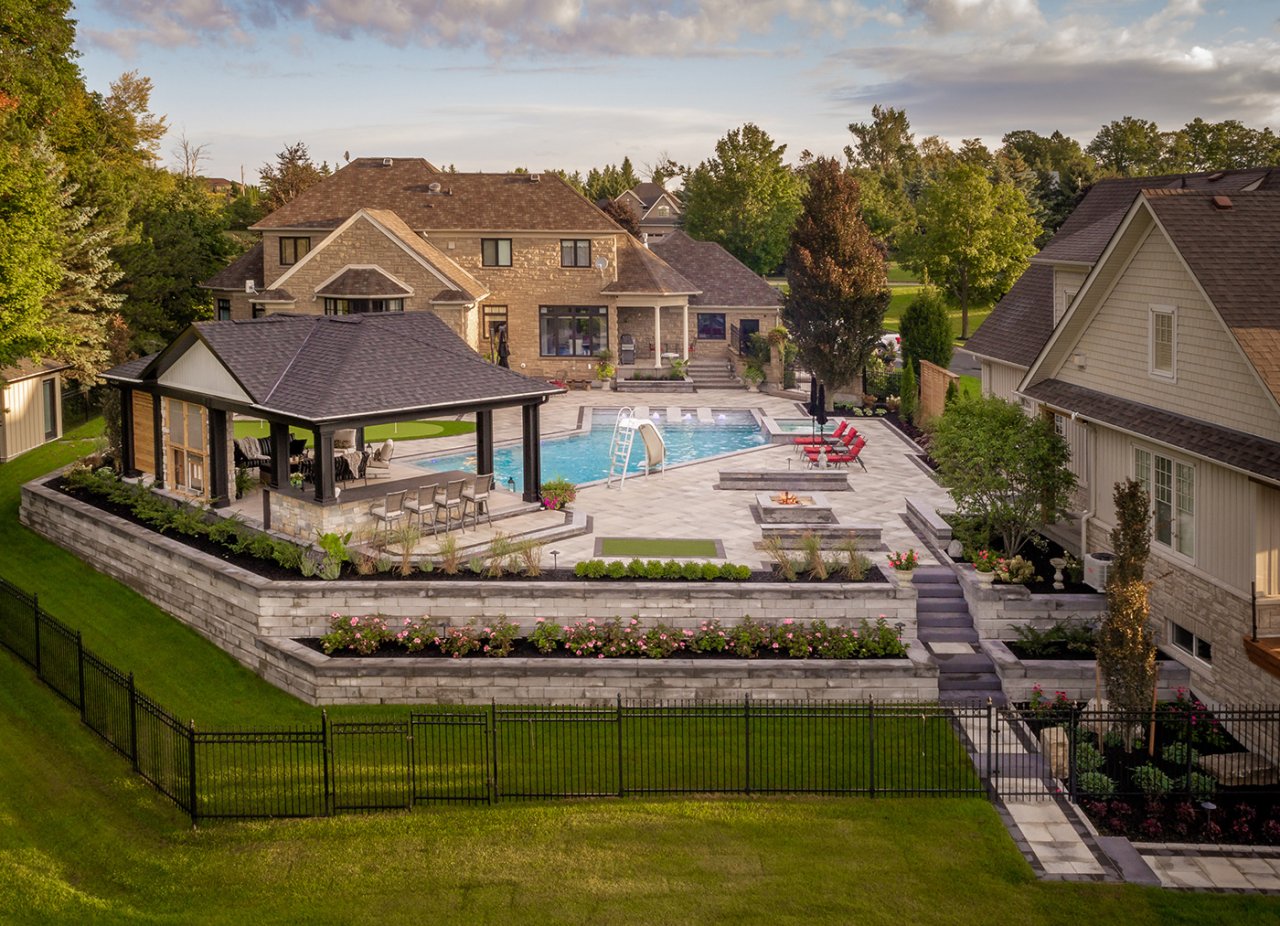 Plenty of fun for everyone.
Today, this ordinary yard has been transformed into a true extension of our clients' home – a place that welcomes every guest for seemingly endless days of fun. With this intentional layout design, one activity flows into the next. Afternoons filled with friendly putting competitions and hours splashing in the pool are often followed by intimate dinners on the patio and cozy evenings around the fire. And of course, with plenty of incredible views, our hospitable clients are able to recharge with the sunrise, before the next gathering is set to begin.
Key Design Features
It's all about the details…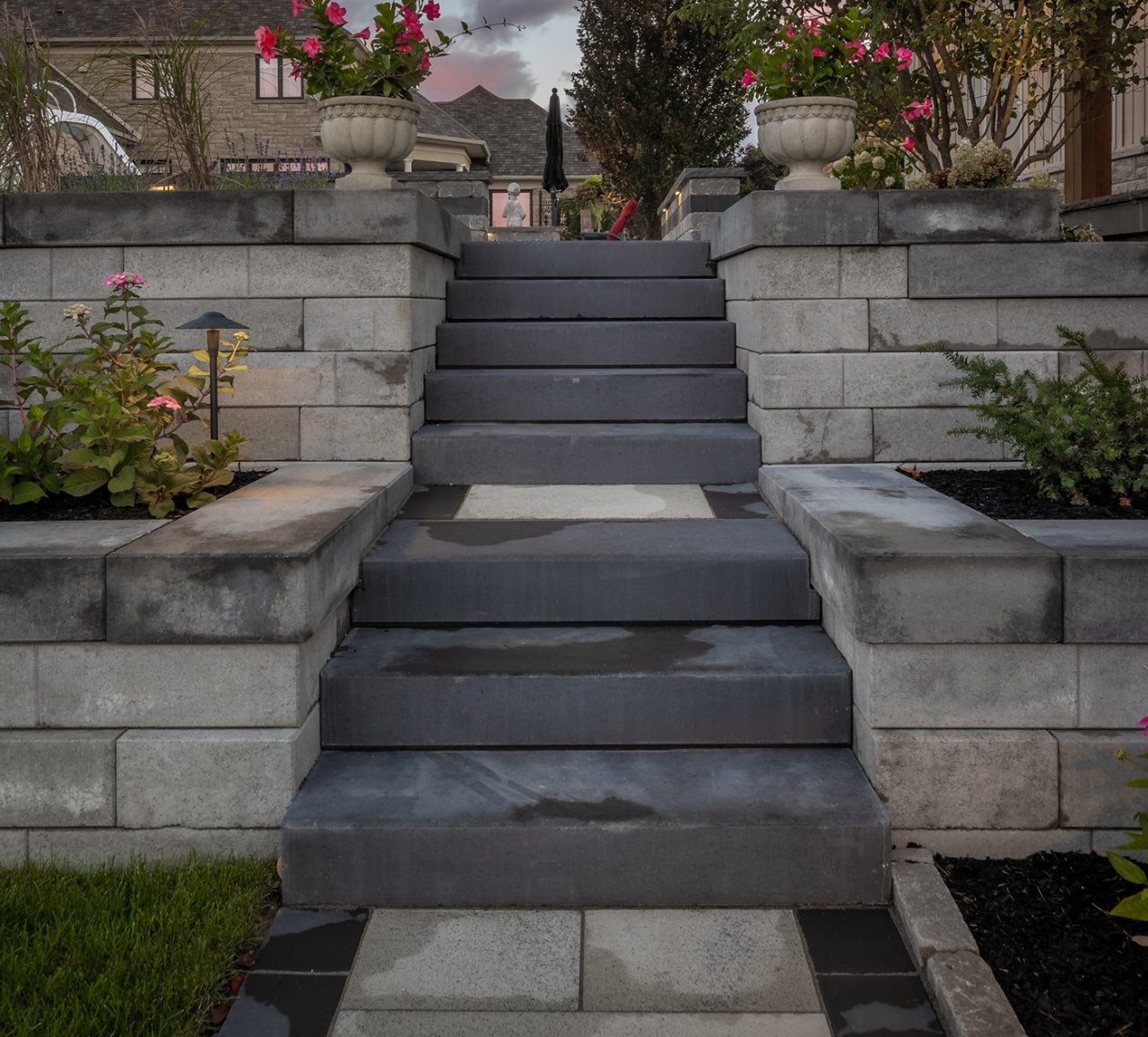 Custom masonry and brickwork.
Beautiful stone stairway and elevated garden beds help to navigate a 12' elevation change and seamlessly connect the two levels of the property.
Unique water features.
Hot tub with a calming, cascading waterfall into the pool, perfect for all-season enjoyment.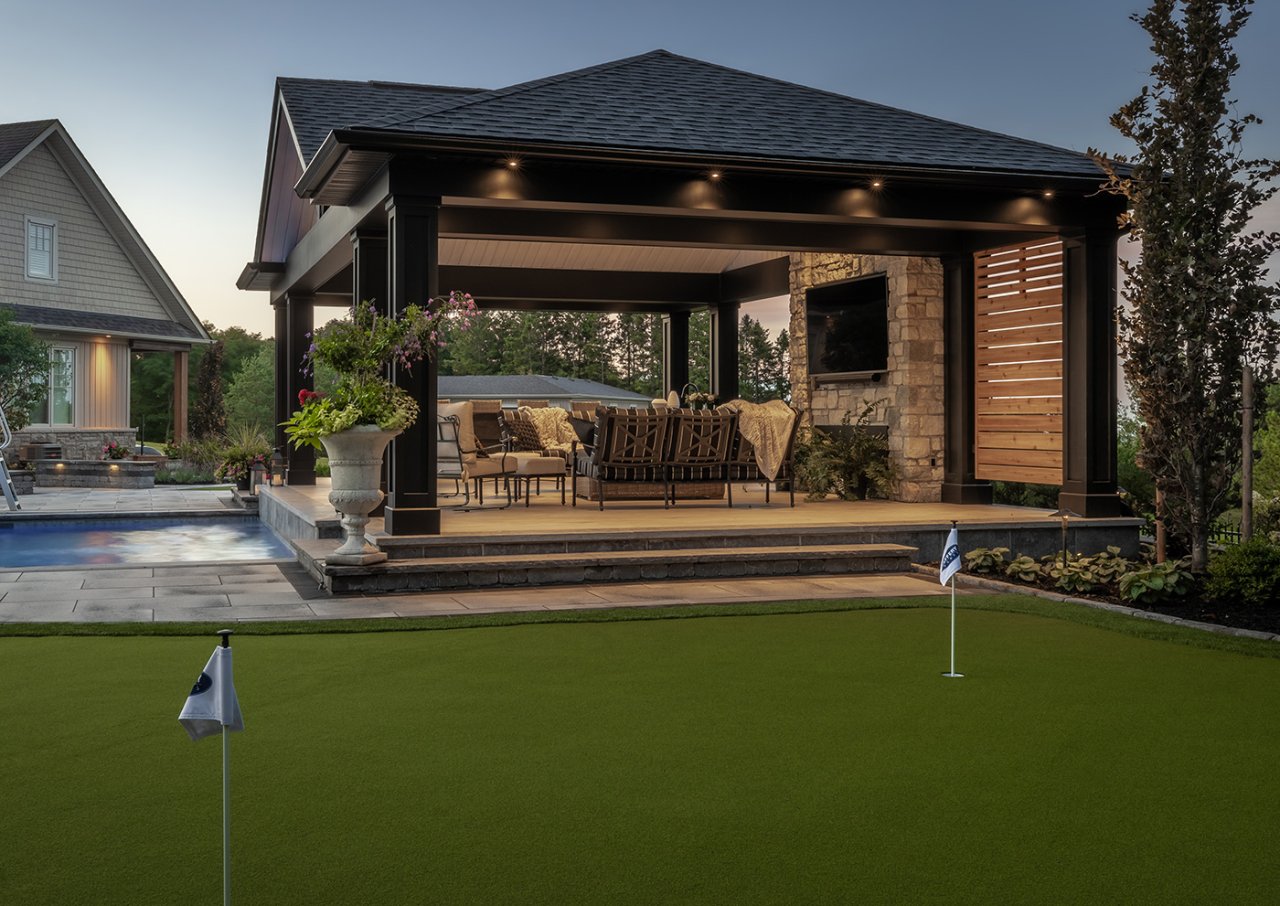 Space to play.
Staying active can be fun with a custom putting green and golf tee always available and never too far from the bar.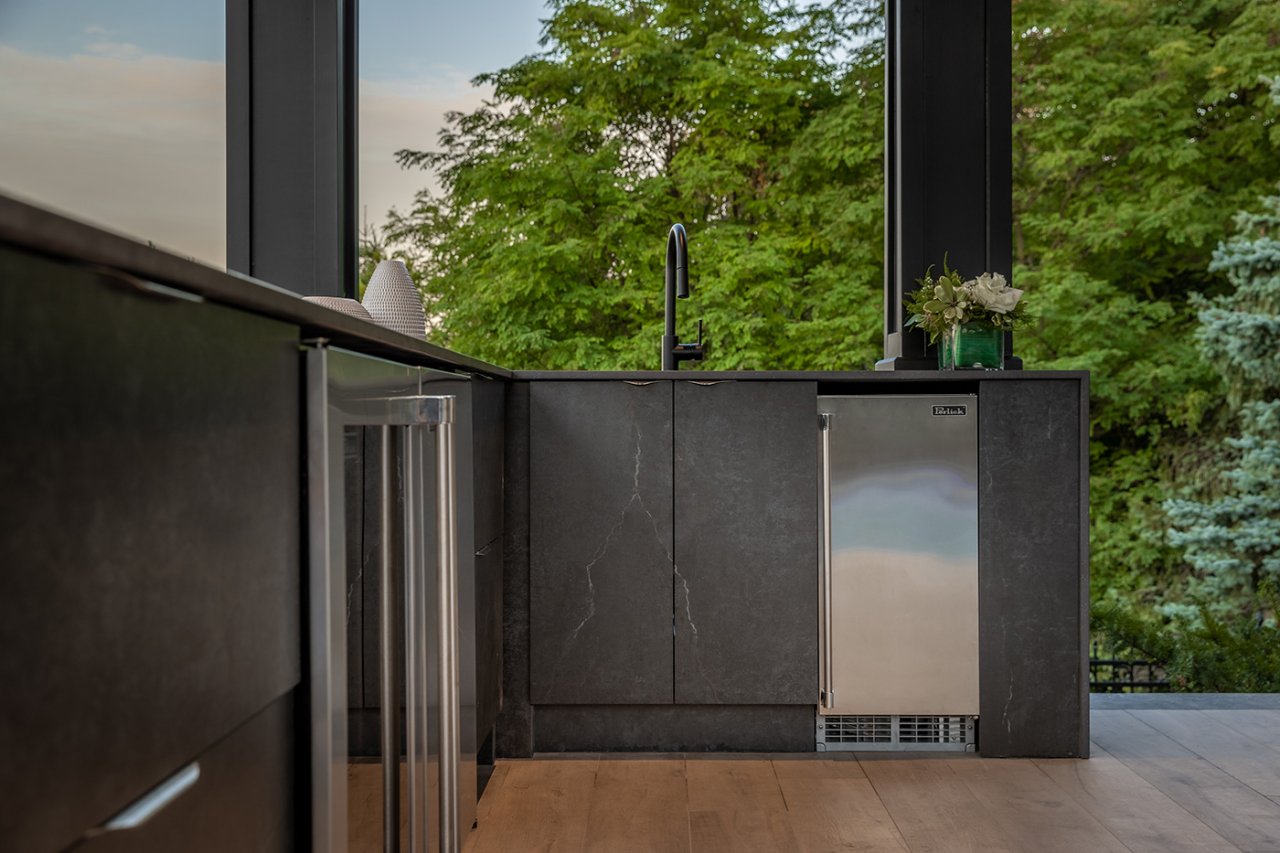 Personal patio dining.
An inviting outdoor kitchen and living room provides protection from the elements while providing incredible views for every meal.
Multi-purpose entrance.
A garden-lined entrance provides privacy while building anticipation as you arrive to the backyard
"The group at BK Baun have truly been a pleasure to work with on our backyard renovation. As an established homebuilder, I can truly appreciate the attention to detail and professionalism that was displayed by Brian, Jamin, Peter, Brandon and their team throughout the project. The finished results and expectations on our backyard project were truly exceeded."
Scott J.
Next Steps
Your retreat is closer than you think.
The project may seem a little overwhelming but the way forward is really simple. Here's what to expect after our initial call.
1
Design
Work out the design and scope of your space.
2
Plan
Approve budgets and confirm a project schedule.
3
Build
Watch your yard transform into the space you always knew it could be.
4
Care
Keep your space looking stunning with our ongoing maintenance program.
Schedule a Consultation
Begin your project today.